Canes
View our selection of canes by Drive, Harvy, Alex Orthopedic and more.

Offset Cane With Gel
The Drive Height Adjustable Aluminum Offset Cane with Gel Grip was designed with the comfort of its user in mind! It provides a...
View Product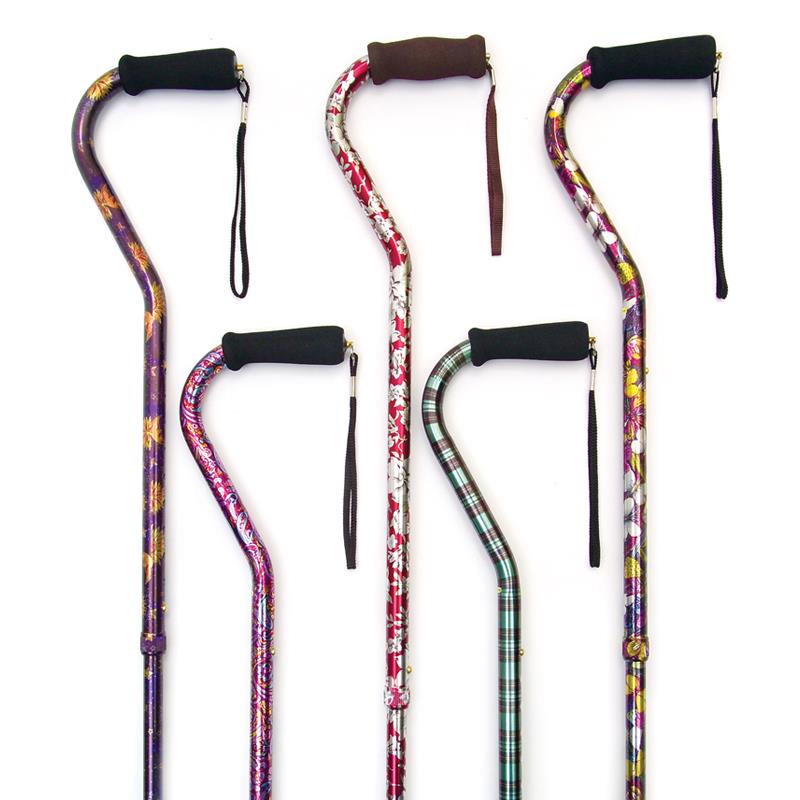 Designer Aluminum Offset Cane
Essential Medical Designer Aluminum Offset Cane is the best selling cane available in attractive designer fashion patterns. These canes have the most comfortable...
View Product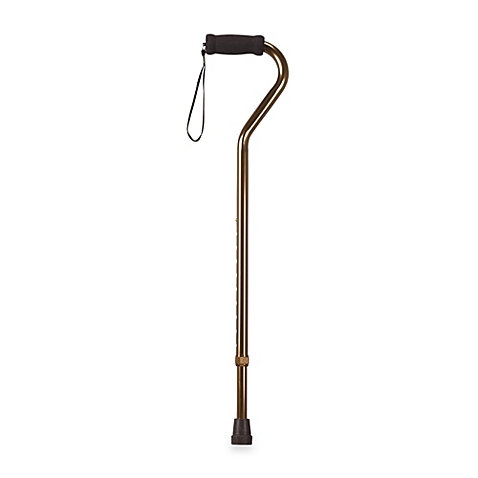 Aluminum Offset Cane
Enjoy a simple solution to mobility issues with the Drive Medical bronze offset cane. Drive Medical offers a mobility tool packed with practical...
View Product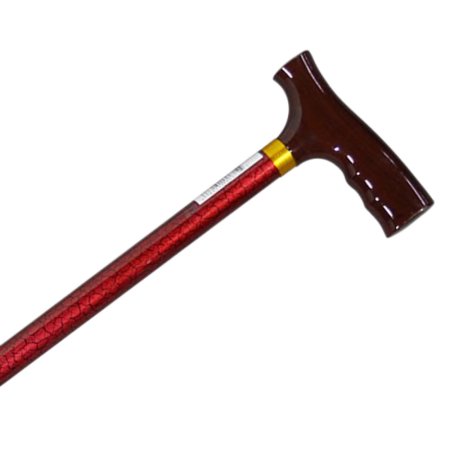 Straight Adjustable Aluminum Cane W
A Push button height adjustable in 1″ increments. Safety locking silencer. Height adjustable: 31-40″. Weight capacity: 300 lbs.
View Product
Round Handle Aluminum Cane
Round Handle Cane is made up of Aluminu. Used for the age group of Adult, 300 lb Weight Capacity, Comfortable hypalon handles, Comfortable,...
View Product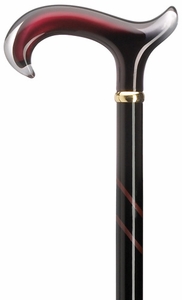 Ladie's Burgundy Tease Derby Handle Cane
Ladies derby plexi handle-solid burgundy, black shiny hardwood shaft with burgundy stripe tease accent, with brass ring, 36″ long with rubber tip #39708
View Product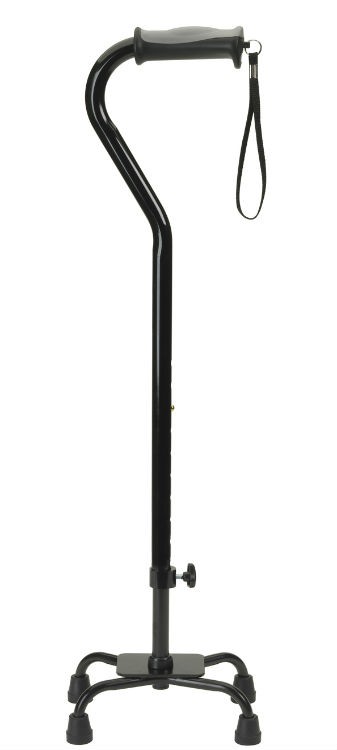 Gel Quad Cane
If you are looking for comfort and style, look no further. Drive Medical's adjustable height gel grip quad cane has you covered. The...
View Product