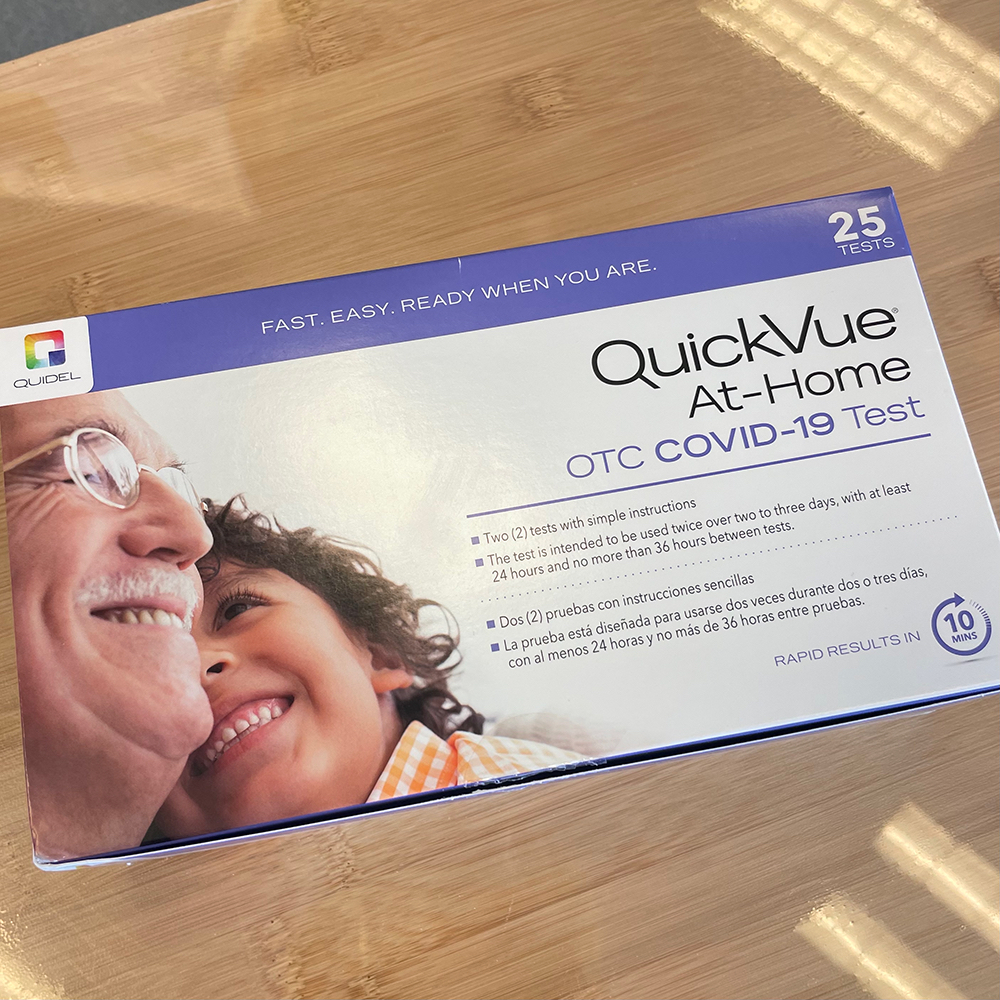 OTM would also like to share the following update & information:
Starting today, Saturday January 15th, At-Home COVID test kits are now eligible for reimbursement from your healthcare provider.
First published by CNBC, below is an excerpt outlining what you need to know (Click here to read the full article):
"You're now entitled to up to eight over-the-counter at-home tests per month, which must be fully reimbursed by your insurance company, with no deductibles or cost-sharing. Packages that include multiple tests will be considered a single test for the purpose of reimbursement. 

Additionally, test kit costs are covered if they're part of a clinical assessment by a health-care provider. That means you get eight free tests month, plus whatever number of tests a doctor asks you to take.
The tests must also be approved by the Food and Drug Administration. To know if a test is eligible, check here for a searchable list of approved rapid antigen-based tests and here for molecular-based (PCR) tests." 
*Although this is public information, it's recommended you contact your insurance company for accurate reimbursement details.
In a continued effort to keep our customers, associates and public safe, we have Quidel QuickVue At-Home Over The Counter COVID-19 Tests in stock at our NY and CT locations.
Rapid results in 10 minutes. Perfect for businesses, family gatherings, events, travelers and beyond. 25 rapid tests per package. Cannot be sold individually. Limited quantities.
Purchase in store or order by phone…curbside pickup available. Shipping available with additional fee. 
We are stocked and here to help.
Call to purchase:
Mt. Kisco – 914-483-3605
Southbury – 203-262-0383