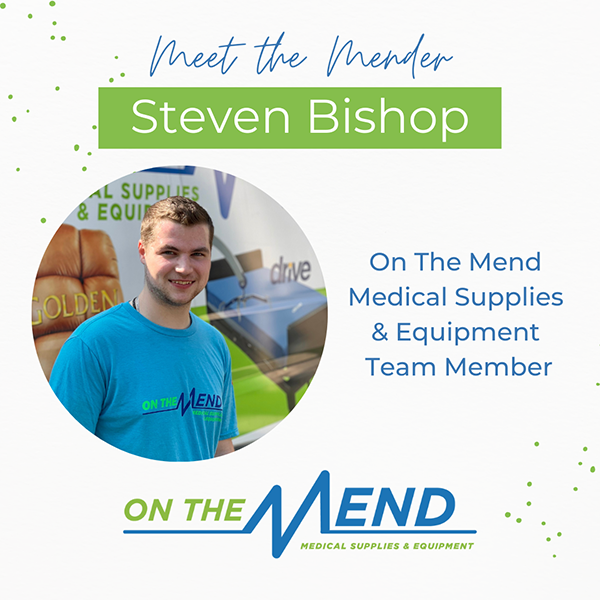 Welcome Steve. Steve is a talented technician and we are lucky to have him! He already has several nicknames…Stevie…Little Cuz (he is the cousin of our esteemed mender, Derek Nappi.) Steve is always ready to jump in and take the lead on any project, talk, install, phone call, customer interaction!!
 
When did you join us?
May 2021. When I joined the Menders I felt loved right away. I feel like I have known everyone for years and it's only been just under two months. 
 
Past jobs/experience?
I've been a mover, a cleaner, a cable guy, a landscaper, a loader, routes on Cintas trucks. I love learning new things and push myself to learn more. I grew up around tools and managed to implement them into my work space. I've worked around a lot of people and have always tried to live the 5 star customer service life that On The Mend expects.
 
Favorite part of being a mender?
My favorite part of being a Mender is the high energy everyone always has everyday and the best part is helping others. I've always loved helping others and now I'm making a career of it. 
 
Spare time activities?
My spare time really depends on the day, but for the most part making sure everything that I need done for the day is done & hanging out with friends.
 
Favorite restaurant?
Not that picky when it comes to food but a couple of my favorite restaurants would be The Cue and The Carriage House.